ABOUT US
Mission:
Progressive improvement and innovationM
M&R Nano technology Co., LTD supplies technical lithography including Cleaners, Photoresist Coaters, Mask Aligners, Developers, Etching Machines, Photomask Designs and a variety of other equipment. We not only provide standard products, but also customize them through our professional R & D team.
Vision:
Becoming a specialist in lithography field.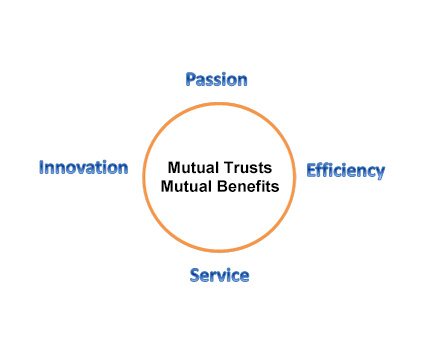 PRODUCTS
Optical equipment ─ Aligner, Coater, Photo Mask, Parallel light, high sensitivity CCD camera
M&R Nano Technology Co., Ltd pursues execellent quality products in semiconductor and nano technology fields. We provide Photo Mask Aliner Machines, UV Parallel Light, Photoresist Coating Machine, Developing Machine, Photo Mask (4 to 32 inches), and other related products. Our customers vary from universities, R&D centers to manufacturers. They also come from whole the world such as Japan, Singapore, China in Asia, European countries and U.S. We are developing the next generation of semiconductor testing equipments in order to become an expert regarding optical manufacturing equipments and resistant materials.
NEWS
中國大陸在過去二三十年的政府政策支持下已成為世界工廠,但近年來因中國政府環保意識的抬頭與政策的轉向,2015年各地最低工資標準已平均提升至二千人民幣,並針對高汙染高耗能產業提出一連串限制措施迫使...
2019/10/25
More